Welcome to the town of Teaneck, NJ and St. Anastasia's Roman Catholic Church!

On behalf of the entire community here at St. A's, we welcome you and introduce you to our community. St. Anastasia is the Catholic parish serving the Teaneck community for 100 years, where over 1,200 come to worship every weekend.
---
Volunteers Needed
Family Promise Host Week
January 20 - 27, 2019

St. Anastasia will be hosting a group of Family Promise families in our Little Church, January 20 - 27, 2019. Volunteers are needed to assist with meal preparation, shopping, evening hospitality, activities for children and overnight hosts. Click on the sign-up button to view the donation list and volunteer schedule to sign up! For more information, you can contact Lisa Rehm, Volunteer Coordinator at 201-328-6721 or lmr1023fp@gmail.com.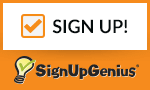 ---
St. Anastasia's History Blog
Developed by the Jubilee History Committee
---